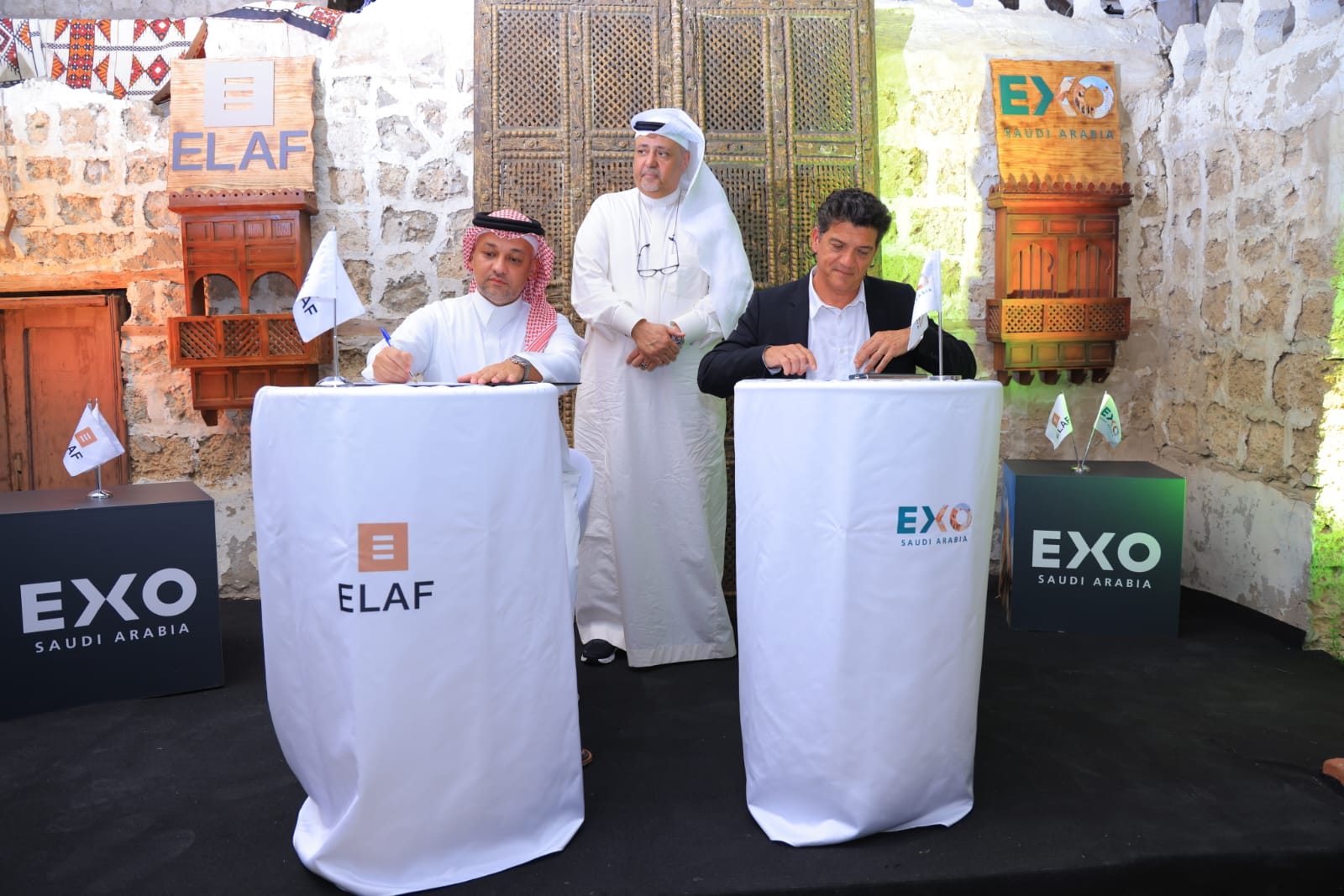 ELAF Group signs partnership contract with EXO Travel Group to establish EXO Saudi Arabia 
EXO Saudi Arabia is an important addition to the Saudi tourism landscape and a strategic partnership that enhances KSA's position on the global tourism map
ELAF Group and EXO Travel Group Unite in the Launching EXO Saudi Arabia
Saudi tourism is set to scale new heights as ELAF Group partners with EXO Travel Group to usher in EXO Saudi Arabia, a venture to redefine Saudi tourism.
May 22, 2023 – In a significant move poised to redefine the Saudi Arabian tourism landscape, ELAF Group, a leader in the Kingdom's travel, tourism, and hospitality sector, announced a strategic partnership with global destination management trailblazer, EXO Travel Group. This collaboration will lead to the inception of EXO Saudi Arabia, a venture designed to amplify the allure of Saudi Arabian tourism on the global stage.
The historic contract was signed by key representatives from both organizations in the historical district of Jeddah, amidst a host of distinguished personnel from the Ministry of Tourism, Elaf's directorial board and executive team, and delegates from SEDCO Holding. This agreement not only embodies the consummation of an earlier pact between Elaf and EXO but also aligns seamlessly with Saudi Vision 2030, aiming to bolster tourism influx into the Kingdom and cultivate sustainable growth in this pivotal sector.
EXO Saudi Arabia's genesis signifies ELAF Group's ambition to craft a reputable destination management organization, fueled by a synergy of expertise, robust global alliances, and an unyielding commitment to provide innovative travel experiences, state-of-the-art technology, and sustainability travel practices.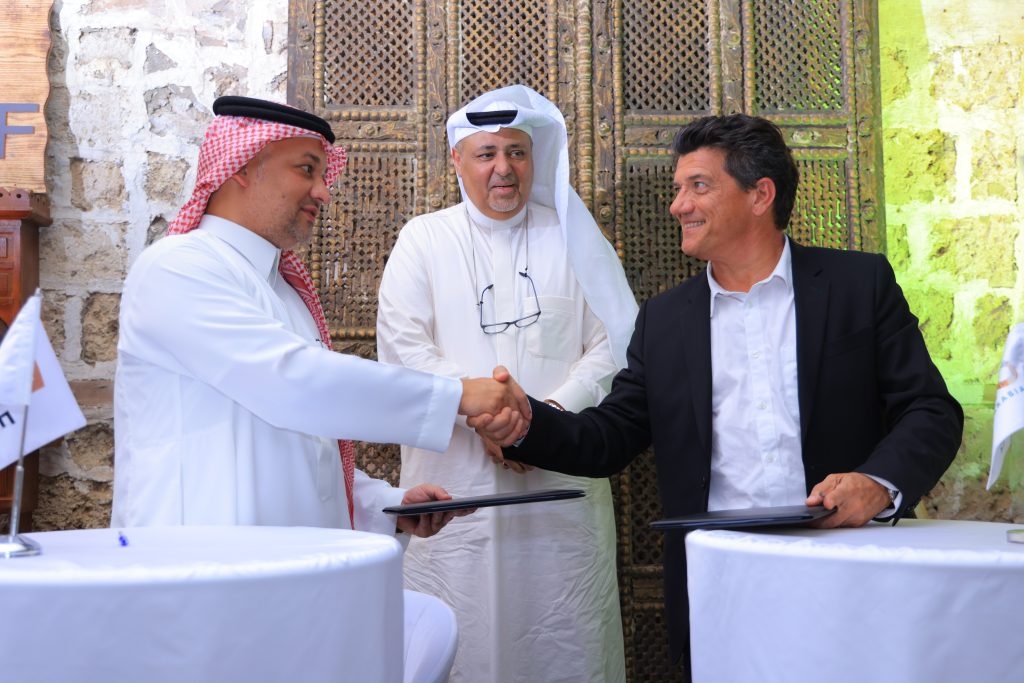 Dr. Abdulraouf Mohammad Mannaa, Chairman of the Board of Directors at ELAF Group, commented on this occasion by saying: "Our key priority is to contribute to the development of Saudi Arabia's tourism sector in line with the goals of Saudi Vision 2030. We have been working towards forging long-standing relationships with leading international tourism companies and agencies to boost this sector and attract more tourists, further positioning KSA as a leading global destination that provides exceptional experiences that satisfy the needs of visitors from across the globe. The partnership contract signed with EXO Travel to establish EXO Saudi Arabia is a testament to our commitment of boosting the tourism sector in the Kingdom, working towards new levels of growth and enhancing tourism services for visitors."
Dr. Adel Ezzat, CEO of ELAF Group, elucidated, "EXO Saudi Arabia encapsulates a collaborative canvas for ELAF and EXO, striving towards the creation and delivery of groundbreaking tourism products to satiate the globe-trotting spirit of international visitors. Our partnership will bolster the local tourism infrastructure and secure KSA's standing as an eminent travel destination, resonating with Saudi Vision 2030's ambitions to significantly contribute to the GDP, create a million job opportunities, attract 100 million visitors by 2030, and shape a sustainable tourist industry."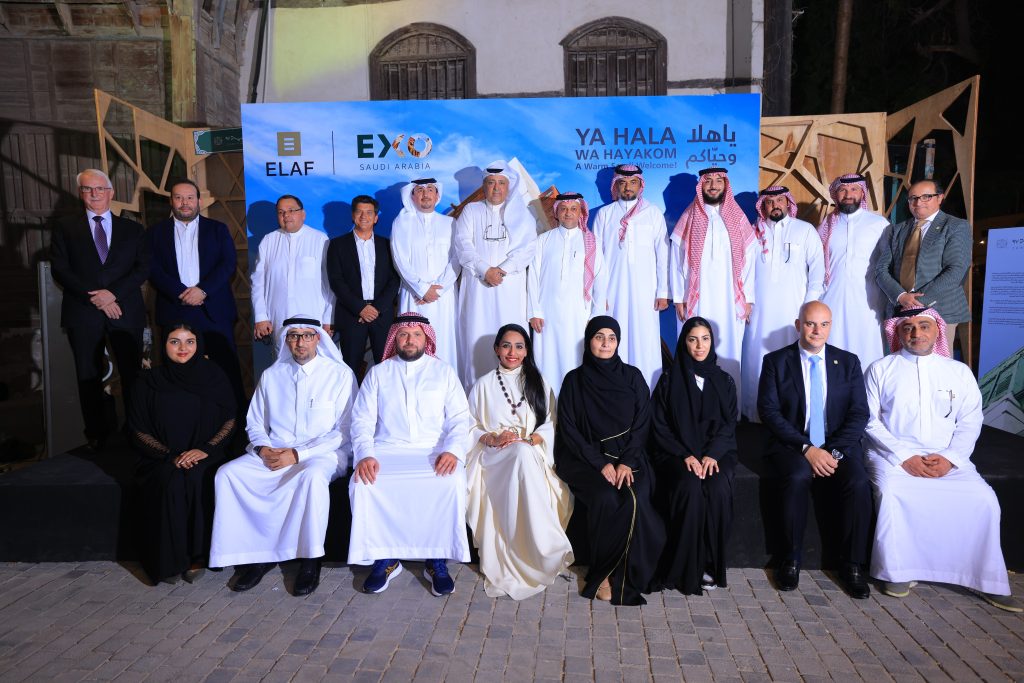 Adding to this, Olivier Colomes, Chairman of EXO Travel, shared, "Establishing EXO Saudi Arabia aligns perfectly with our vision of fostering connections between Saudi Arabia and international tourists. Our aim extends beyond enhancing tourism influx. We aspire to make travel meaningful while preserving the unique characteristics that make the country special."
EXO Travel Group, celebrated for its innovative travel technology and distinctive tourism products, has been navigating the industry for over 30 years. Leveraging alliances with regional and international partners, EXO Saudi Arabia is set to unlock a plethora of unique travel experiences within the Kingdom, alongside managing vacations, adventure pursuits, cultural events, and providing destination management consulting services.
ELAF Group, with its legacy spanning 30 years, is a powerhouse in the hospitality and tourism industry. Best known for its portfolio of award-winning hotels, ELAF provides comprehensive travel and tourism services to individuals, corporations, and airlines alike. ELAF's broad network of global travel and tourism affiliates, backed by certifications from ISO 9001, ASTA, and IATA, solidifies its status as one of the top travel agencies in the Kingdom and the Middle East.
Together, ELAF and EXO aim to redefine the tourism landscape, offering an unrivalled exploration of Saudi Arabia's rich cultural tapestry and natural wonders to travelers worldwide.
–End–
For further information or inquiries, please feel free to contact us at: mediacenter@elafgroup.com