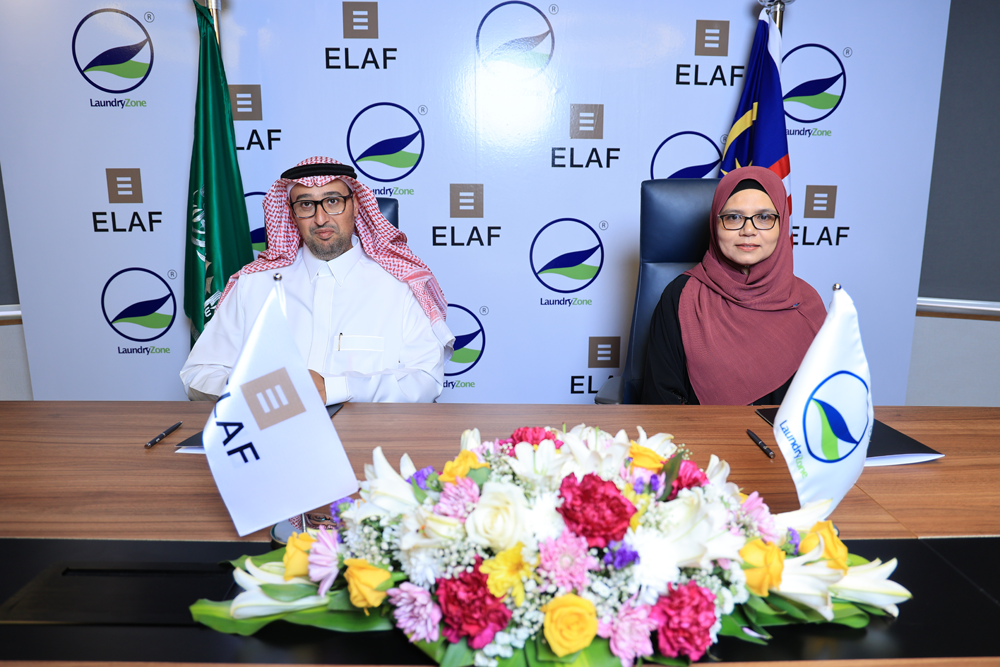 Elaf Group announces inclusion of Central Laundry Company into DNA Mega International Laundry Company
17 April 2023- Elaf Group signed a collaboration agreement with DNA Mega International Laundry Company, which stipulates leasing of Central Laundry company's buildings, one of the biggest and most advanced hotel laundries in Makkah and a subsidiary of Elaf Group.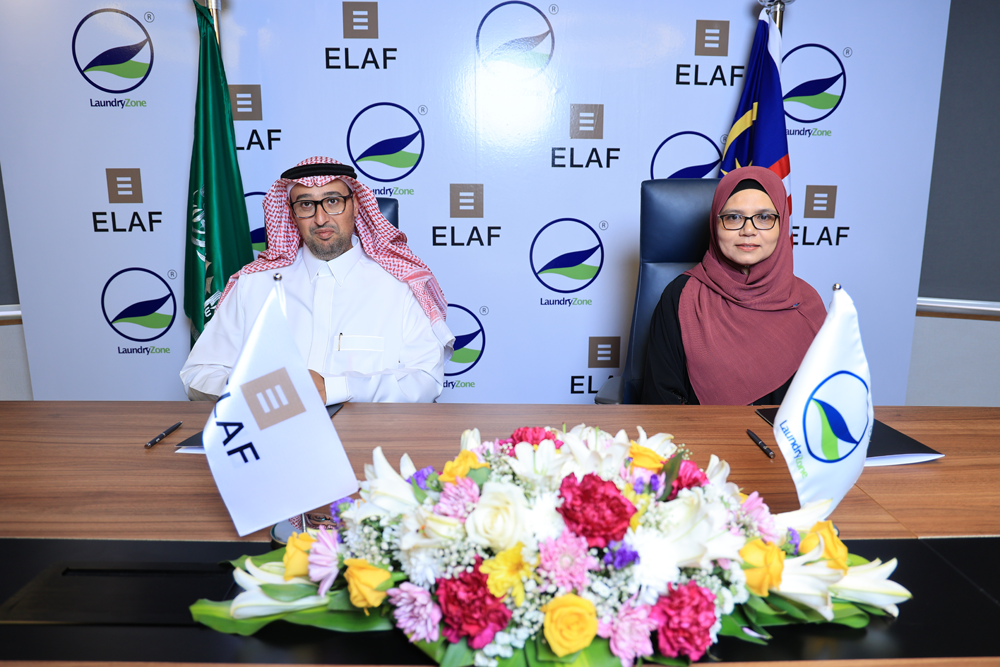 The contract was signed by Majed Kaki, Vice President Elaf Tourism and Elaf Hajj & Umrah at Elaf Group, and Noor Hayati Binti Basri, General Manager, DNA Mega International Laundry Company, at the headquarters of Elaf Group, in the presence of representatives from both the sides, which coincided with the Malaysian Prime Minister's visit to the Kingdom of Saudi Arabia.
Central Laundry Company is one of the biggest laundry service providers for hotels. It is highly regarded for its diverse, efficient and high-quality services, especially as it offers laundry, dry-cleaning, steam ironing, and sterilisation services using cutting-edge tools and equipment.
The current agreement is in line with Elaf Group's commitment to improve the quality of the hospitality sector in Makkah by addressing the increasing demands for laundry and dry-cleaning services and delivering top-notch customer services.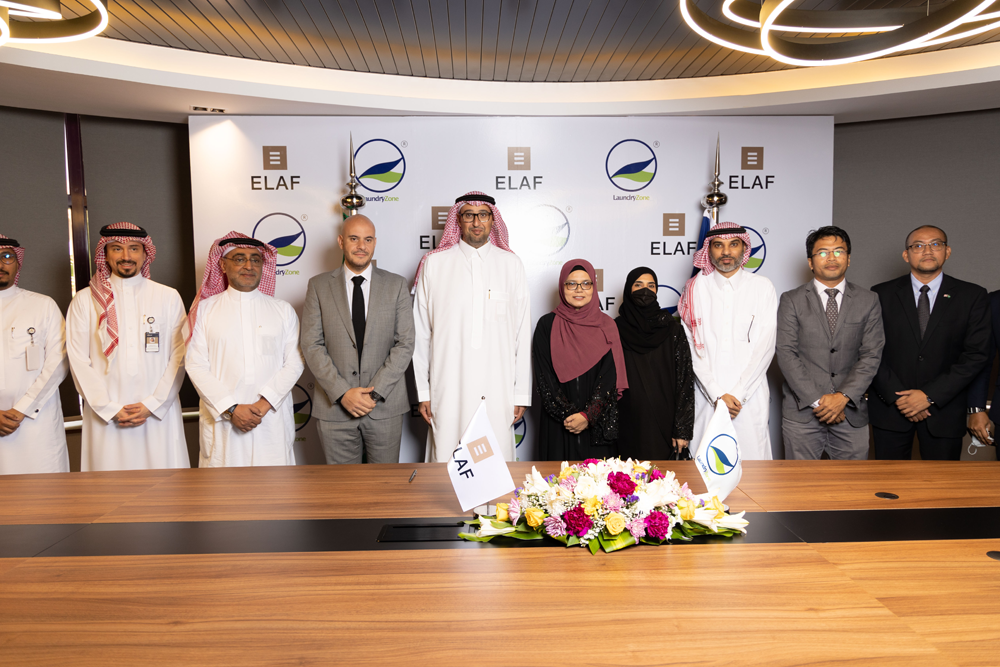 DNA Mega International Laundry Company is one of the most prominent laundry companies globally that offers services to a diverse range of customers. Headquartered in Malaysia, the company has over 12 years of experience, and during this period it has established a robust position in the sector by delivering exceptional laundry management services as well as high-quality and eco-friendly services. The company strives to constantly enhance its services to match global standards by utilising advanced equipment and tools.
-End-
For further information or inquiries, please feel free to contact us at: mediacenter@elafgroup.com