An ideal base for pilgrimages, the Elaf Taiba in Medina is renowned for its wonderful location on Saad Bin Moaaz Street, just 500 meters from the Prophet's Mosque. The mosque is visible from most rooms, enabling hotel guests to pray from there in full sight of the mosque.
The wide variety of room configurations are designed to accommodate singles and doubles, as well as triple and quadruple groups.
Numerous retail facilities surround the hotel, including restaurants, gift shops, and larger centers such as Mazaya Mall and Al Noor Mall.
other elaf HOTELS IN THE HOLY CITY OF MAKKAH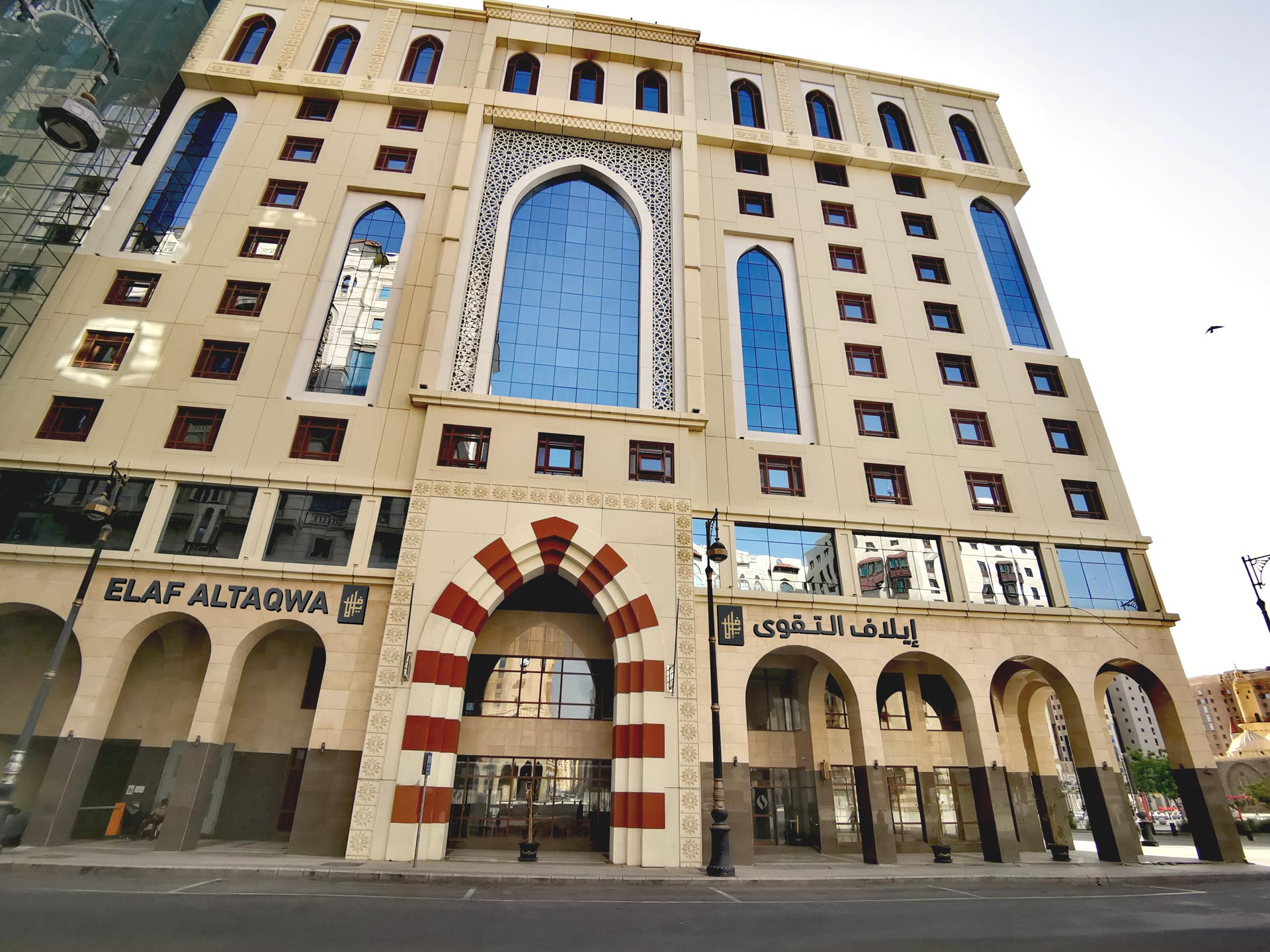 Elaf Al Taqwa